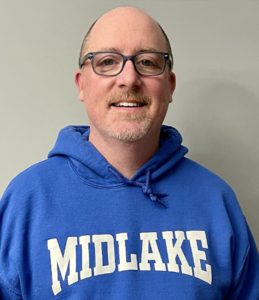 Dave Joyce, President
My name is Dave Joyce and my wife and I have been unit owners since 2014 however the unit has been in my family for the past 35 years.  I am a graduate of the Culinary Institute of America and received my PA teaching license at Temple University. My wife, Lisa and I are both high school teachers and enjoy weekends, holidays and especially the summer in the Poconos.  We plan on making Midlake our full time home when we retire in a few years.  Since my wife and I purchased the unit we have been actively involved in the Midlake community. With the addition of the many events that have been introduced it is my continued goal to have Midlake be the best community in the Poconos, socially, fiscally, and being well maintained.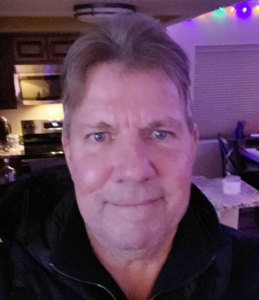 Marty Boland, Vice President
Marty Boland, Midlake owners since 2019. Graduate of Indiana University of Pennsylvania. Fell in love with Midlake the first day I visited. Greatly appreciate the opportunity to serve our fellow owners on the Midlake Board to assist and share my expertise in Commercial Construction & Multi Family Property Management. We have a real gem @ Midlake and I share the mutual goals of the current board members and owner consensus @ Midlake to protect our investments through intelligent maintenance and sound financial business decisions to maintain our 5 Star Community for decades to come. Pleasure to serve, Marty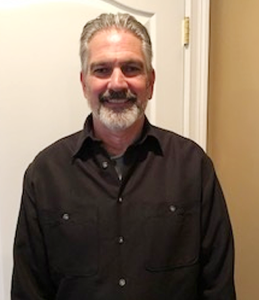 Dominick Maurone, Secretary
My name is Dominick Maurone and I have been on the Midlake Board of Directors for the last 3 years. My wife, Carolyn, and I live in Perkasie, PA and are the owner of a third floor unit in Building 61. We have three children (now adults) as well as two granddaughters and have enjoyed our "mountain home" for 17 years now. We have enjoyed our family getaways and feel that not only is this a monetary investment, it is our home away from home, making it a life investment as well. We typically spend 8-10 days a month here, and a lot more time in the summer!
My background – I am the owner of Maurone Painting for the last 37+ years, and my work experience includes dealing with contracts, employees, & sub-contractors with developed knowledge in most aspects of the building trades. My work experience as an Independent Contractor has benefitted the Board in terms of oversight, vetting workmanship, assisting in selection of trades, etc.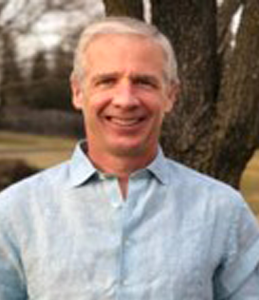 Keith White, Treasurer
Keith and his wife, Beth, purchased a 3rd floor unit over 12 years ago as empty nesters with a dream of grandchildren romping the Midlake grounds. So far, two little ones have made that dream come true.  Keith indicated that "comfort and inspiration have come from the great progress as the Board has led many important initiatives and the financial stability has improved with larger reserves on hand.  I will work hard to continue this trend and help-out with various challenges that have or will come about as the development ages."
Keith's wide range of experiences in the financial and risk management arenas will be an asset to the Board.  Sporting an MBA in Finance & Accounting, some of the skills and experiences that may be of value to the Board include: project management, budgeting and forecasting, risk management and insurance, accounting, contract evaluation, etc.  Keith indicated that he's big on "transparency, communication and continual improvement that will be passed on to future boards."  His previous Board participations include Chairman of his church's endowment committee, President and officer of his local Little League Association, and manager of the TD Bank Board Risk Management Committee.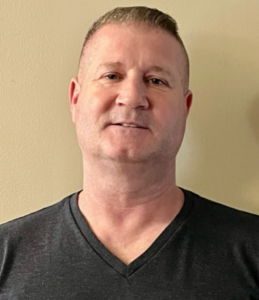 Paul Graham, Board Member
Senior software engineer manager at Bloomberg L.P. in New York, NY. He is responsible for the SRE of multiple core infrastructure teams. SRE is a set of principles that incorporates aspects of software engineering and applies them to infrastructure and operations problems. He has been at Bloomberg for 32 years. Paul considers his traits to be hardworking, loyal, honest, a team player, and a problem solver. He is married to his wife Laurie, and have a daughter Rachel. Paul and his family have come to love being a part of the Midlake Community.